New Delhi (India), October 30: Komal Chaturvedi is the Co-founder and CEO of MotionGility, India's leading and one of the world's top 10 animated explainer video production companies.
In the heart of an emerging Tier-2 city – Indore where opportunities were often scarce, Komal has emerged as a shining example of how strong determination leads to the conquering of dreams.
In 2015, she embarked on an entrepreneurial adventure with her childhood friend and better half, Himanshu Chaturvedi, the Founder and Director of MotionGility.
Together, they dreamed of creating something remarkable in the world of animation, determined to make their mark.
As Himanshu learned more about video production, he observed the struggles faced by small and medium-scale business owners in spreading the word about their products.
Large corporations had the resources to invest in extensive marketing and advertising, but the same luxury was inaccessible to smaller businesses.
He discussed his thoughts with his wife, Komal, and they both did extensive research on the market together.
This realization became the spark that kicked off their entrepreneurial venture.
The idea of creating explainer videos to bridge this marketing gap grew within them.
With a foundation in motion graphics, animation, and business management, they saw the potential to transform a brand's online presence. With this, the journey of MotionGility officially began in 2017.
Komal played an important role in helping them achieve their dream. She recognized the need for skilled talent in their city and took it upon herself to train and guide freshmen.
The result was a team that could deliver exceptional results for their clients. What some saw as a lack of skilled workers, Komal saw as an opportunity to grow and contribute to her community.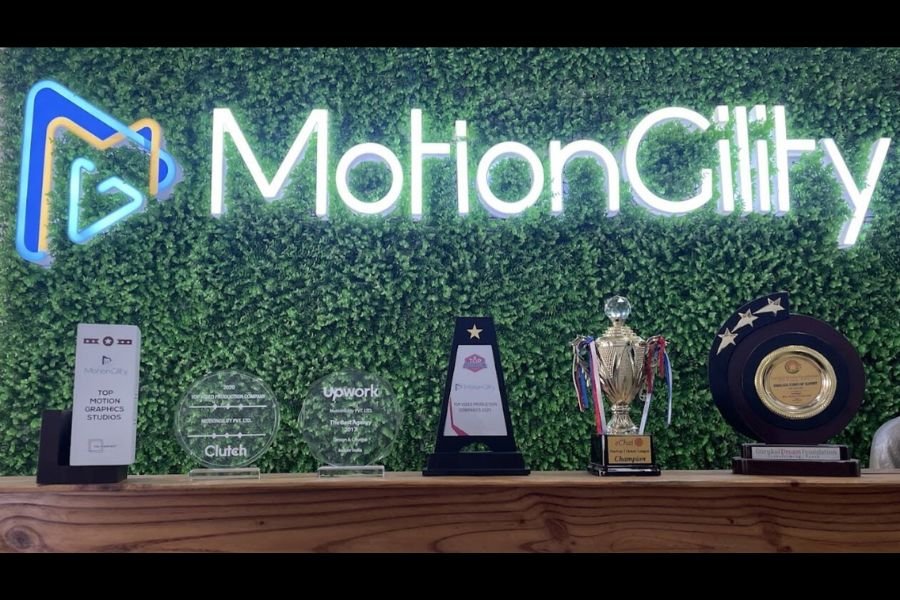 Through impactful brand collaborations and tireless efforts, MotionGility gained recognition as one of India's top five Motion Graphic Studios.
Marching in its 9th year of operations, Komal and her team have delivered rich & impactful explainer videos to a diverse clientele including the likes of HDFC Life, Porsche, ADNOC, Portfolio, Feebak, Fepy, and more.
As a woman entrepreneur, Komal carries her success with pride, earning not only the respect of her community but also becoming an inspiration for many.
Her journey stands out as a shining example of discipline, patience, and self-belief for many aspiring women entrepreneurs.
Her efforts have been widely recognized by various institutions. For instance, she was featured by the TOI Group on the occasion of International Women's Day this year.
Komal's success wasn't a stroke of luck; it was built on a foundation of hard work and determination.
Even today, she never stops learning and keeps up with trends to give her clients unmatched experiences.
She has finally understood the importance of balance and managed to dedicate herself to both her entrepreneurial responsibilities and her loved ones.
Looking at the future, Komal dreams of placing the company as the best animated explainer video production company on the global map and creating more employment opportunities.